About Us
Lazy Keto is an app born from a personal mission to transform lives—one meal at a time. What began as a quest to help my dad lower his blood sugar levels has turned into a digital haven for keto enthusiasts worldwide. Frustrated with confusing diet plans and lacking trustworthy resources, we embarked on a journey to create something better. The result? An app that's not just a utility but a faithful companion in your wellness journey.
When my dad was diagnosed with high blood sugar levels, we were at a loss. Traditional diets and medications had their limitations, and we were searching for a sustainable, effective approach. That's when we stumbled upon the keto lifestyle. The transformation was nothing short of miraculous; within months, my dad's health significantly improved. But the road was bumpy, with scarce high-quality keto resources that catered to our needs. That was the spark that ignited Lazy Keto.
With over a million downloads, Lazy Keto stands as a tribute not just to my dad's health transformation, but to countless others who have found a sustainable and enjoyable way to improve their well-being. Whether you're new to keto or a seasoned veteran, Lazy Keto offers a holistic approach to health, making your keto journey more than just a diet—it's a savory adventure that our community has come to love.
---
Why Choose Lazy Keto?
When it comes to optimizing your keto lifestyle, Lazy Keto stands out as the definitive keto diet app for success, offering a transformative, health-centric path that others can't match. Unlike generic weight loss apps, Lazy Keto specializes in keto-friendly solutions, featuring a wide array of meticulously curated keto recipes, a robust Macro Calculator for precise nutrient tracking, and personalized meal plans.
But we go beyond just being a diet app; Lazy Keto is a thriving community of over one million satisfied users. From extensive recipe discovery options to a user-friendly interface, the app serves as an all-encompassing hub for all things keto, making it the best choice for anyone committed to a successful keto lifestyle.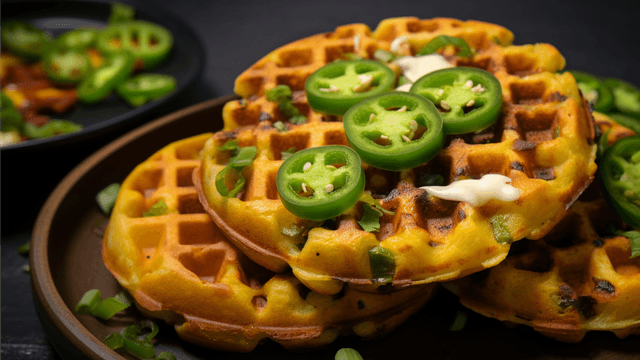 Jalapeno Popper Chaffle
Ingredients
Instructions
Nutrition

1/2 Cup Cheddar Cheese

2 Tbsp Almond Flour

1 Egg

1 Tbsp Cooked Bacon (chopped)
1 Tbsp Jalapenos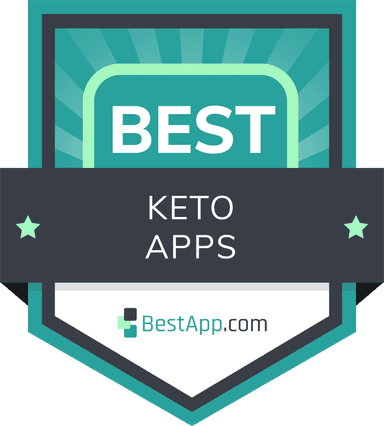 BestApp.com Best Keto Apps of 2023
Lazy Keto is the ultimate source for keto diet recipes. The app features keto recipes for breakfast, lunch, dinner, desserts, and snacks, and you can even find recipes for keto condiments. All recipes are accompanied by easy-to-understand cooking instructions, and you can quickly generate shopping lists based on the recipes you want to make. If you find a recipe you like, you can save it to your favorites list for future reference. Users browse the entire library of recipes, search for recipes by ingredient, or use the unique Random Recipe feature to swipe through recipes until they find one that appeals to them. All recipes are included in the free version, and users can subscribe for $2.99 per month for an ad-free experience.
HealthLine.com The Best Ketogenic Diet Apps of 2020
A successful keto diet may sound difficult to achieve at first, but you just have to find the keto plan that works for you. Lazy Keto wants to make that possible for you whether you have all the time in the world to plan out every detail of your diet or you just have a few minutes a day to check in and track your progress. There are tons of recipes to try and customized plans that can help ensure that you see results from the keto diet, even if you just use the app to help get a leg up before you get into more advanced keto dieting.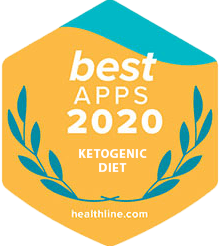 Lazy Keto Supports Your Low-Carb Lifestyle
A Focus on Quality Keto Recipes
At Lazy Keto, we specialize in what we know best: keto and low-carb lifestyles. While some platforms try to cater to every diet under the sun, we believe in doing one thing and doing it well.
Every recipe you find on Lazy Keto is not just keto-friendly; it's a part of a carefully curated selection designed to meet strict nutritional guidelines.
This ensures that you're not just cutting carbs; you're also nourishing your body with high-quality foods that can help accelerate your journey to better health.
Consistency and Reliability in Tracking
One of the hurdles many face in dieting is the inconsistency of tracking their progress.
With Lazy Keto, we provide reliable tools like our Keto Calculator to keep you consistently updated on your macronutrient intake.
This allows you to adjust your diet as needed, giving you greater control and reliability in your weight loss journey.
We also offer weight tracking features, so you can see your progress in real-time, boosting your motivation and commitment to your health goals.
A Beginner-Friendly Platform
Embarking on a new diet can often feel overwhelming, which is why Lazy Keto is designed to be as beginner-friendly as possible.
Not only do we provide you with a wide variety of keto recipes, but each recipe also comes complete with high-quality images and step-by-step instructions.
We even offer a section dedicated to teaching you the basics of keto cooking techniques, ensuring that you're well-equipped to start your keto journey.
Download the app
Scan the QR code to download the Lazy Keto app, available on the Apple App Store and Google Play Store.