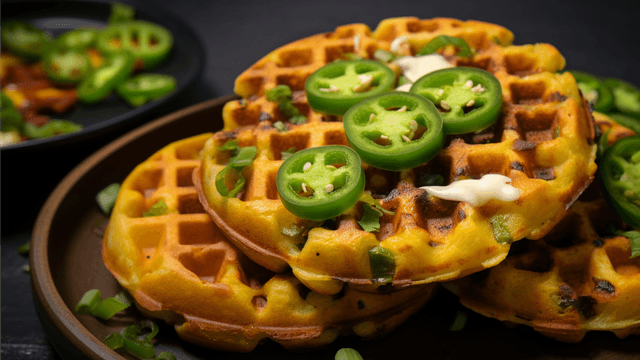 Jalapeno Popper Chaffle
Ingredients
Instructions
Nutrition

1/2 Cup Cheddar Cheese

2 Tbsp Almond Flour

1 Egg

1 Tbsp Cooked Bacon (chopped)
1 Tbsp Jalapenos
Embark on your keto journey with Lazy Keto, the completely free app that's garnered over a million downloads from individuals seeking a transformative, health-centric path.
With an abundant selection of meticulously curated, keto-friendly recipes, download Lazy Keto today and step into a community where weight loss goals become a savory adventure, no strings attached.
Your Complete Keto Companion
Make the Switch Effortlessly
Dive into a world of health transformation tailored just for you. Where other diet apps fall short, our comprehensive features make your keto journey seamless and effective.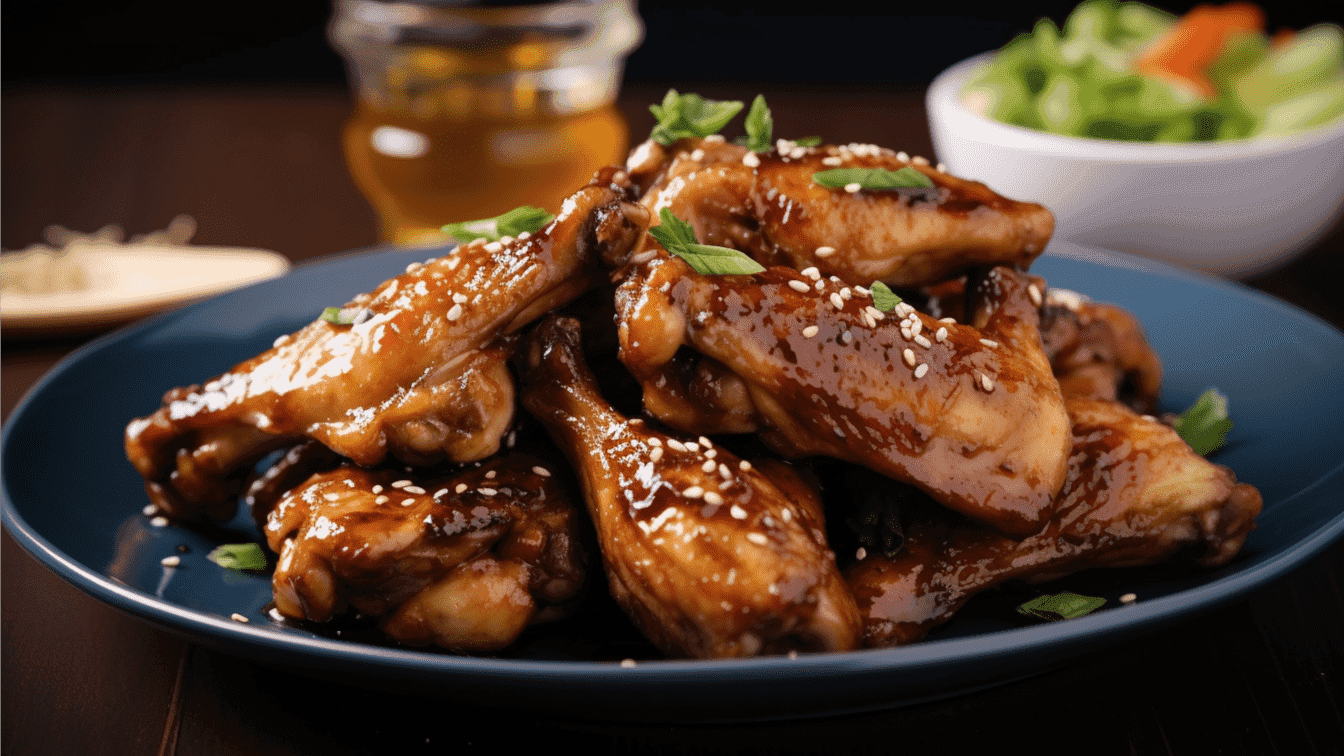 Beginner
Baked Teriyaki Wings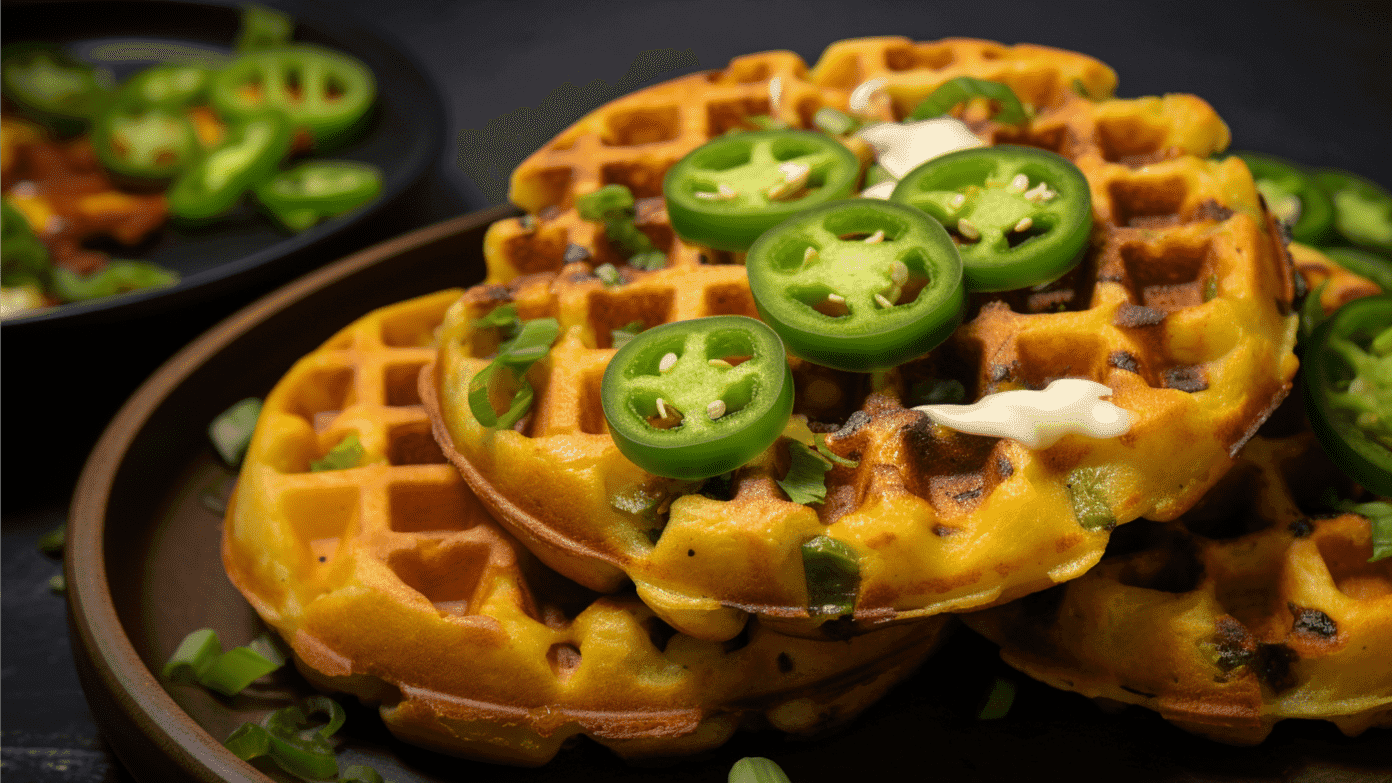 Beginner
Jalapeno Popper Chaffle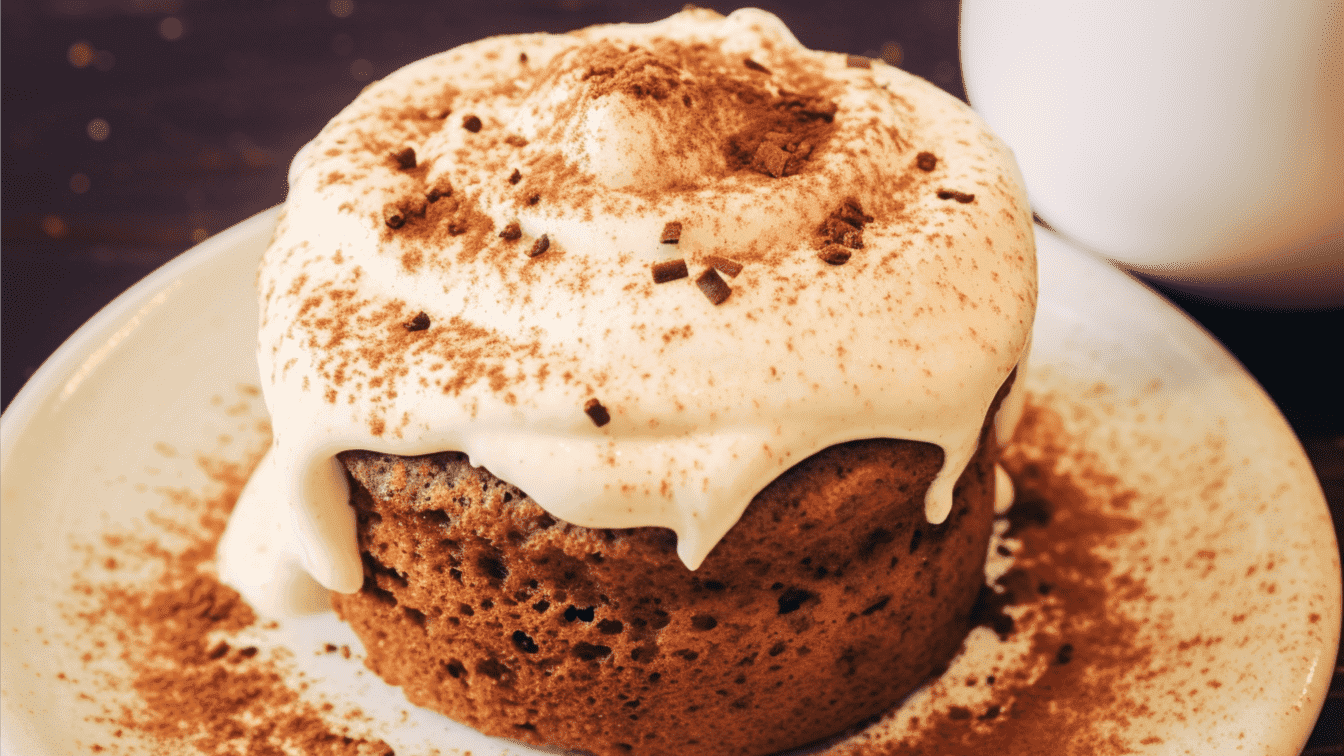 Beginner
Cinnamon-Roll-Mug-Cake
Curated Keto Recipe Library
Dive into a curated library of keto-friendly recipes, each meticulously crafted to meet the requirements of various low-carb diets like Atkins, Paleo, and general ketogenic plans.
McGriddle Chaffle
4.1g carbs
56.2g fat
40.1g protein
Chicken Satay with Peanut Sauce
6.3g carbs
52.2g fat
30.8g protein
Customizable Macro-Driven Meal Planner
Simplify your meal planning process by aligning it with your calculated keto macros. Create custom meal plans and instantly see how each meal fits into your daily macronutrient goals to make informed choices.
Real-Time Weight Management Dashboard
Efficiently track and manage your weight loss progress through a dynamic dashboard that provides real-time updates, trends, and milestones to keep you motivated.
Amplify Your Keto Success with Bonus Features
Elevate your keto lifestyle to the next level. Enjoy an array of specialized tools, from exploring unique recipes to staying on top of your hydration.
Recipe Discovery

Discover new recipes every day to add variety and excitement to your keto lifestyle.

Save Favorites

Keep all your favorite recipes conveniently stored for quick and hassle-free access.

Macro Tracking

Effortlessly calculate your daily carb, protein, and fat needs with our Macro Calculator.

Shopping List

Add ingredients from your favorite recipes to your shopping list for easy meal planning.

Filter Options

Easily sort through recipes by applying dietary filters to meet your specific needs.

Nutritional Info

Access detailed nutritional information for each recipe to make informed dietary choices.
Transform Your Health with Lazy Keto
Thousands have already experienced significant weight loss and improved well-being in just a matter of weeks. Discover how Lazy Keto can make your journey to a healthier, happier you easier and more enjoyable.
Frequently Asked Questions
If you have anything else you want to ask, reach out to us.
What is the Lazy Keto app?

The Lazy Keto app is a comprehensive tool designed to help you navigate your low-carb or ketogenic lifestyle. It features a vast array of recipes across multiple categories, a Keto Calculator for tracking your macronutrients, and a meal planner to help you stay on track with your dietary goals.

What diets does Lazy Keto support?

The app supports a variety of low-carb and ketogenic diets, including the Atkins diet, Paleo diet, and general ketogenic diets. It offers tailored recipes to meet the macronutrient requirements of these specific diets.

How does the Keto Calculator work?

Our Keto Calculator allows you to input your age, weight, height, and activity level to calculate your daily caloric needs. It then breaks down these calories into carbs, proteins, and fats based on the diet you're following, making it easier for you to meet your nutritional goals.

Can I track my weight loss progress in the app?

Yes, the Lazy Keto app has a built-in feature that allows you to track your weight over time. This way, you can stay motivated and see tangible results as you progress on your weight loss journey.

What are the health benefits of following a ketogenic diet?

Research indicates that a ketogenic diet can lead to weight loss, improved blood pressure, reduced risk for heart disease, and improved mood. However, it's essential to consult with a healthcare provider before making significant dietary changes.

How beginner-friendly is Lazy Keto?

The app is perfect for those new to the keto or low-carb lifestyle. It includes a section that teaches the basics of keto cooking techniques, and each recipe comes with high-quality pictures and easy-to-follow instructions.

Can I search for recipes based on specific ingredients?

Yes, our search function allows you to enter specific ingredients to find recipes that you can make with what you have. This is especially helpful if you have dietary restrictions or preferences.

Are new recipes added regularly?

Absolutely! We add new recipes daily across various categories like breakfast, lunch, dinner, and even snacks and desserts. This ensures you never run out of meal ideas and always have something new to try.

Is Lazy Keto a free app?

Yes, you can download Lazy Keto for free and start benefiting from its features immediately. There are also premium features available for those who wish to enhance their experience further.